https://hop.clickbank.net/?affiliate=fostjone&vendor=thoughtop&tid=https://81c0913f0cvduo9eowvkj73t2m.hop.clickbank.net
https://hop.clickbank.net/?affiliate=fostjone&vendor=thoughtop&tid=https://81c0913f0cvduo9eowvkj73t2m.hop.clickbank.net
Punk rock rebooted rock and roll. The back-to-basics movement cleansed rock of its excesses: the side-long prog epics, the arena-rock overkill, the self-indulgent concept albums.
And then, after punk's hard reset, bands commenced a new round of sonic experiments. They explored longer songs, slower tempos and softer dynamics, keyboards and synths, harmonies and horns and, regrettably, the keytar.
The ensuing movement, variously called new wave and post-punk, delivered a crateload of albums with masterful songwriting, literary lyricism and virtuosic musicianship: a pop-music renaissance.
Here are 13 great LPs from the new wave era. We'll limit this survey to the five years after first Clash album dropped, 1978 to 1982. We'll favor recordings that had real impact, yielded at least one semi-legendary song, feature strong songwriting throughout, emanate a new-wavy vibe, and represent the artist's best work.
Look for a list of estimable also-rans at the end!
---
The Cars – The Cars, 1978.
The debut album from this Boston band is a front-to-back masterpiece, so deep that Side 2 may actually surpass Side 1. "Good Times Roll," "My Best Friend's Girl" and "Just What I Needed" have been radio staples for well-nigh half a century. Filmmaker Cameron Crowe immortalized "Moving in Stereo" in Fast Times at Ridgemont High. Ric Ocasek, the thin white duke of Beatitude, ranks among history's coolest front-men. Candy-O and Shake It Up are nearly as good, but this is the band's best.
---
Unknown Pleasures – Joy Division, 1979.
New Order, the band Joy Division became after the suicide of singer Ian Curtis, might seem the more obvious choice for a new wave roundup. (Were we to include them, we would showcase the band's amazing, evolutionary 1981-1982 EP.) Still, it's hard to overstate the impact of the two Joy Division LPs. Closer, released after Curtis's death, features subtler production and great songs, especially on side two. But Unknown Pleasures, the debut, hit Britain like a bomb, a detonation of manic energy and menace. The big song is "She's Lost Control," and the YouTube video (with 8 million views!) makes a nice primer on the band's coiled power. At the end, the musicians don't stop so much as seize up, like an overheated machine.
---
The B-52's – The B-52's, 1979.
A few years before REM, Athens, Ga., gave us the B-52's, a dance-surf-punk band fronted by two women with towering beehives and a man who sounded like a lifeguard shouting at swimmers through a megaphone. What did Carter-era Atlanta club patrons make of this madness? The B-52's weren't the planet's most disciplined songwriters, but the good stuff on their 1979 debut is volcanic: "Planet Claire," "Lava," "52 Girls," "Dance This Mess Around" and, of course, "Rock Lobster." Want more? Check out Wild Planet (1980) and the autumnal smash Cosmic Thing (1989), a maligned treasure.
---
The Specials – The Specials, 1979.
The British ska revival yielded at least two great albums. I Just Can't Stop It, the 1980 debut of the English Beat, features the irresistible "Mirror in the Bathroom" and style to burn. But The Specials came first, and their debut plays like a greatest hits. The best-known cut is "A Message to You Rudy," and it's gratifying to see 32 million views for the YouTube video. The album brims with great songs: Toots Hibbert's "Monkey Man," the originals "Concrete Jungle" and "Nite Klub" and, on my old U.S. vinyl copy, the band's understated first single, "Gangsters." Rowdy, bawdy and hilarious.
---
Pretenders – Pretenders, 1979.
The Pretenders' debut is a transatlantic triumph. Chrissie Hynde, an Ohio transplant, fell in with the London punk scene and eventually formed one of the finest post-punk bands on either shore, recruiting crack British sidemen. Like The Cars' debut, Pretenders is a front-to-back classic. The big hit, "Brass in Pocket," doesn't arrive until midway through side two. The cover of Ray Davies' "Stop Your Sobbing" is lovely but unnecessary: Hynde needed no help writing killer material. The excellent sequel, Pretenders II, features an even better Ray Davies cover, the exquisite "I Go to Sleep."
---
Remain in Light – Talking Heads, 1980.
Talking Heads released four brilliant albums between 1977 and 1980, and it's hard to pick the best. But Remain in Light probably represents the band's collective peak. Singer-songwriter David Byrne took a step back, scripting lyrics to music the band discovered together. Brian Eno, the British producer and ambient-music guru, looms large in the sonic margins, along with Adrian Belew's escaped-zoo-animal guitar textures. The album pulses with textured polyrhythms and energy that ebbs and flows; the gradually slowing tempos on side two suggest a turntable being lulled to sleep.
---
Crocodiles – Echo & the Bunnymen, 1980.
Liverpool's second-greatest rock and roll band formed in 1978, unveiling an edgy, swampy, neo-psychedelic sound and a powerful, Jim Morrison-styled vocalist in Ian McCulloch. Crocodiles is a tour de force, from the whales-on-acid cries that open "Going Up" to the swirling drums that close "Happy Death Men." The album produced no monster hit, but "Do It Clean" and "Rescue" blasted out of many 1980s dorm rooms. "Pride" offers a poignant pop-star manifesto. Will Sergeant's hypnotic guitars shimmer throughout. If you're hooked, check out the underrated Heaven Up Here (1981) and the justly celebrated Ocean Rain (1984).
---
East Side Story – Squeeze, 1981.
For a few years at the turn of the 1980s, Squeeze songwriters Difford and Tilbrook could do no wrong. Cool for Cats (1979) and Argybargy (1980) brimmed with perfect pop songs. East Side Story was planned as a triumphal double album, with sides produced by Elvis Costello, Dave Edmunds, Nick Lowe and Paul McCartney, a measure of the band's respect among fellow artists. The plan unraveled, but East Side Story emerged as a crowning achievement, a loose concept album in the working-class dramatic style of the late-1960s Kinks. Each of the 14 songs is a marvel of chord inversions and descending bass. The band scored an enduring radio staple with "Tempted."
---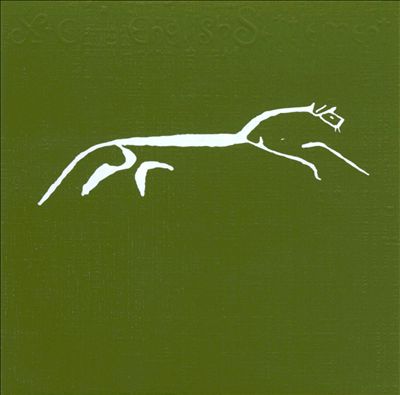 English Settlement – XTC, 1982.
This double album capped an era of surging artistry for Andy Partridge and Colin Moulding, senior and junior songwriters in a band blessed with two. The preceding Drums and Wires (1979) and Black Sea (1980) were tense, rhythmic art-pop classics. English Settlement offered a 15-song tilt-a-whirl of intertwined guitars, syncopated polyrhythms and encyclopedic lyrics, a project so vast that many critics bristled (and bristle still) at its sheer scale. Partridge tossed in two pop gems, "Senses Working Overtime" and "All of a Sudden (It's Too Late)," but this was an album to be heard as a whole. Not long after its release, Partridge suffered a nervous collapse.
---
Imperial Bedroom – Elvis Costello, 1982.
Costello produced a remarkable string of albums in the era this article covers. A half-dozen rate as five-star efforts: My Aim Is True, the stunning 1977 debut; This Year's Model, the powerful sophomore effort; the superbly crafted Armed Forces, from 1979; Get Happy!!, a 20-song R&B celebration from 1980; and Trust, a sophisticated, Squeeze-like production from 1981. My favorite is Imperial Bedroom, probably Costello's apex as a pop stylist. It boasts as many songs as English Settlement and plays with the same depth. To my ears, "Man Out of Time" marks its emotional peak.
---
Avalon – Roxy Music, 1982.
Roxy Music was new wave half a decade before the wave broke. If you need an introduction, start with Siren, their 1975 masterpiece, or Stranded, the 1973 art-glam-prog workout. By the time the band assembled to record its swansong, after a run of weak recordings, many fans had given them up for dead. But Avalon emerged as a sensuous, makeout-record marvel, a tone poem about love and lust and longing. From Phil Manzanera's opening arpeggios on "More Than This," Avalon envelopes the listener in smooth, tropical textures. That song and the title track rank among the finest lounge-rock songs ever put to tape.
---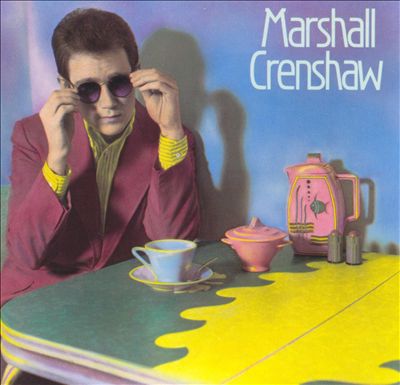 Marshall Crenshaw – Marshall Crenshaw, 1982.
Marshall Crenshaw is a musician's musician. A generation of guitarists embraced "Someday, Someway" and "Cynical Girl" as modern rock-and-roll classics, new and cutting-edge but also familiar and nonthreatening to listeners weaned on Buddy Holly and the Beatles. Crenshaw would release two more terrific albums, Field Day (1983) and Downtown (1985), but the first is the best. His songs sound like three-chord rockabilly chestnuts until you reach the bridge, and Crenshaw changes key, and the compositional master class begins.
---
1999 – Prince, 1982.
Dig, if you will, the ridiculous racial silos that confine The Artist to the funk/soul/R&B wing of popular music. Prince was a musical genius, and his ambitions transcended genre. New wave? Please. Look at the hair, the ruffled shirts, the purple trench coats. Listen to the songs, the synths, the brittle percussion. "Delirious" sounds like Devo. Prince is the unsung prince of new wave. And I think this sprawling, double-disc masterpiece may be the finest musical journey of its era, not to mention the second-best Prince album. (After Purple Rain, natch.)
---
Honorable mentions:
Obviously, this list is not exhaustive. Here are some excellent albums that didn't make the cut, a mix of personal favorites and obvious genre classics. What are some other new wave treasures? Leave a comment!
Parallel Lines – Blondie, 1978

Q: Are We Not Men? A: We Are Devo! – Devo, 1978

Entertainment! – Gang of Four, 1979

Labour of Lust – Nick Lowe, 1979

Look Sharp! – Joe Jackson, 1979

Squeezing out Sparks – Graham Parker, 1979

Boy – U2, 1980

Never For Ever – Kate Bush, 1980

Peter Gabriel – Peter Gabriel, 1980

Scary Monsters – David Bowie, 1980

Sound Affects – The Jam, 1980

Underwater Moonlight – the Soft Boys, 1980

Zenyatta Mondatta – the Police, 1980

Beauty and the Beat – the Go-Go's, 1981

Computer World – Kraftwerk, 1981

Dare – The Human League, 1981

Discipline – King Crimson, 1981

Faith – The Cure, 1981

Stands for Decibels – The dB's, 1981

10, 9, 8, 7, 6, 5, 4, 3, 2, 1 – Midnight Oil, 1982
---
Daniel de Visé is a frequent AllMusic contributor and author of King of the Blues: The Rise and Reign of B.B. King.
https://hop.clickbank.net/?affiliate=fostjone&vendor=socialsrep