https://hop.clickbank.net/?affiliate=fostjone&vendor=thoughtop&tid=https://81c0913f0cvduo9eowvkj73t2m.hop.clickbank.net
https://hop.clickbank.net/?affiliate=fostjone&vendor=thoughtop&tid=https://81c0913f0cvduo9eowvkj73t2m.hop.clickbank.net
Rapper Young Juve provided an update on his health after reports surfaced about his involvement in a shooting.
Juvenile's son responded to a blog's Instagram post, which said he was shot in the face in a rental car. The post included a brief clip of the shooting's aftermath.
"I'm Gucci," Young Juve commented.
Young Juve also reacted to an Instagram user suggesting Uncle Murda's song "Hard to Kill" as a new anthem for Juvenile's son.
"Hell naw," he wrote. "I'm not even bout to play wit the universe like that Imma just appreciate the blessed and keep steppin."
Young Juve addressed the shooting on his Instagram page as well. He seemed to be in good spirits after reading some of the social media chatter on Wednesday night (May 17).
"These comments got me rollin y'all hella funny," he wrote on Instagram Stories. "I'm good tho."
A few days earlier, Young Juve shared a photo of his bandaged face. He referenced the shooting in the post's caption.
"Gangstas f### up all the time and b#### sneak around bullets hit car rule #1 don't put yo head down #killuminati," he wrote.
Young Juve's latest project Mac with a Mac dropped in 2021. It featured collaborations with his father, Neno Calvin, Cuban Doll, Lil Soulja Slim and more.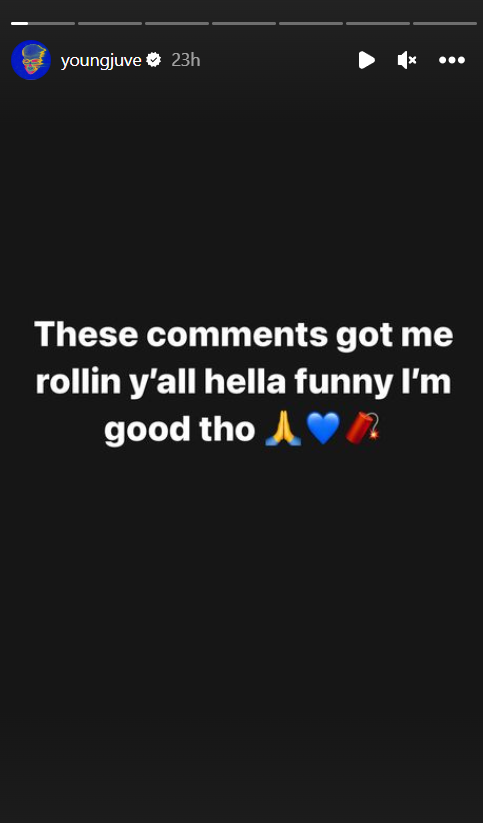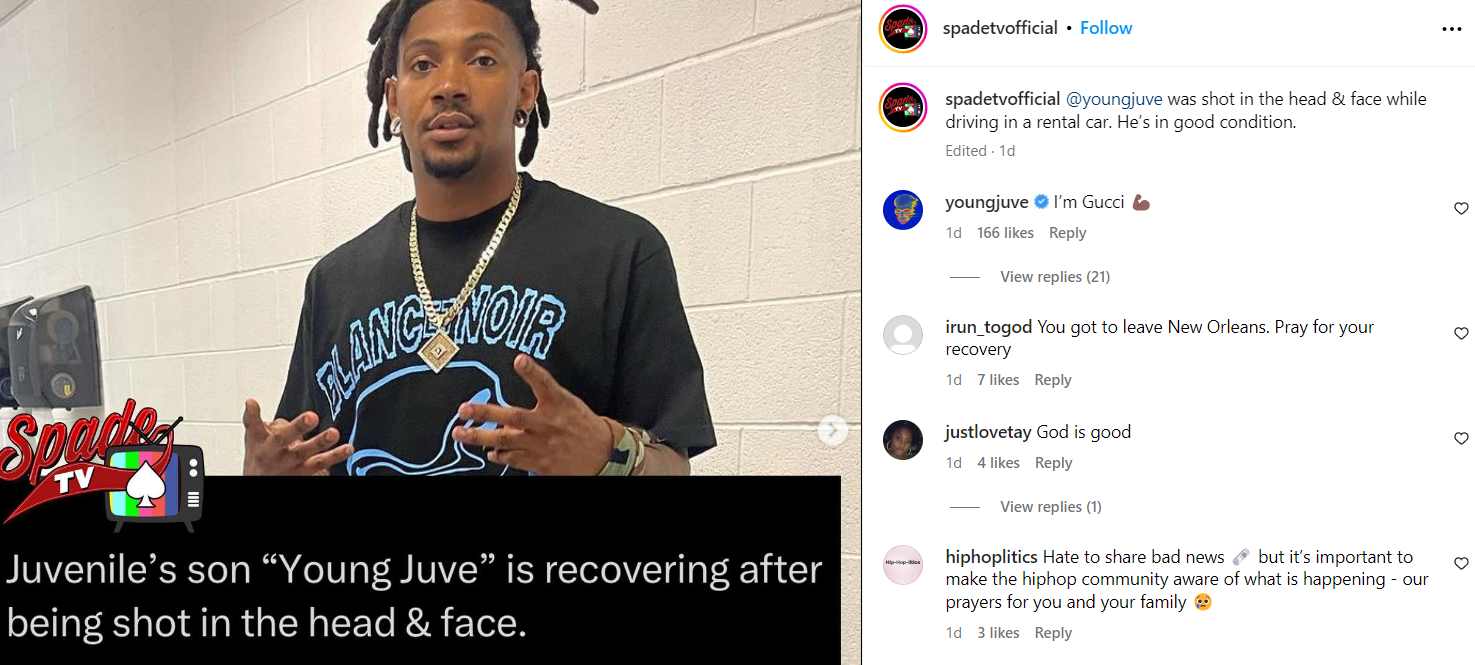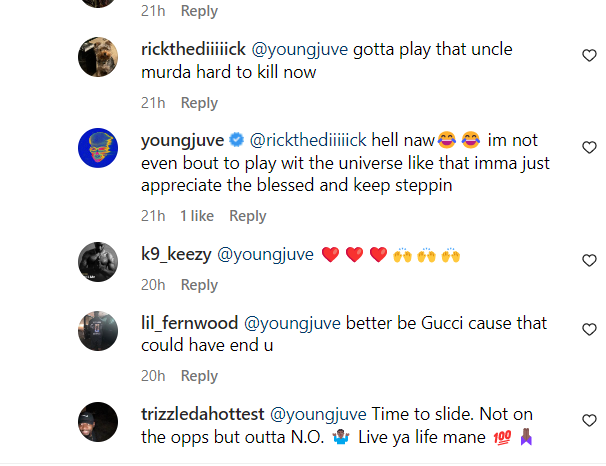 https://hop.clickbank.net/?affiliate=fostjone&vendor=socialsrep