https://hop.clickbank.net/?affiliate=fostjone&vendor=thoughtop&tid=https://81c0913f0cvduo9eowvkj73t2m.hop.clickbank.net
https://hop.clickbank.net/?affiliate=fostjone&vendor=thoughtop&tid=https://81c0913f0cvduo9eowvkj73t2m.hop.clickbank.net
Breaking legend Adolfo Gutierrez Quiñones—better known as Shabba-Doo or "Ozone" from Breakin' and Breakin' 2: Electric Boogaloo—is getting his own street. According to a Facebook post from his son, Vashawn Quiñones, the ceremony goes down at 2 p.m. CT on May 19 on the corner of Wolcott and Ohio in Chicago.
As a member of The Original Lockers along with Don "Campbellock" Campbell, Fred "Rerun" Berry and Toni Basil, Shabba-Doo became one of the innovators of the dance style commonly known as locking. He was cast in Breakin' in 1984 and the sequel that same year. Shabba-Doo also served as a choreographer to artists such as Lionel Richie, Madonna and Luther Vandross.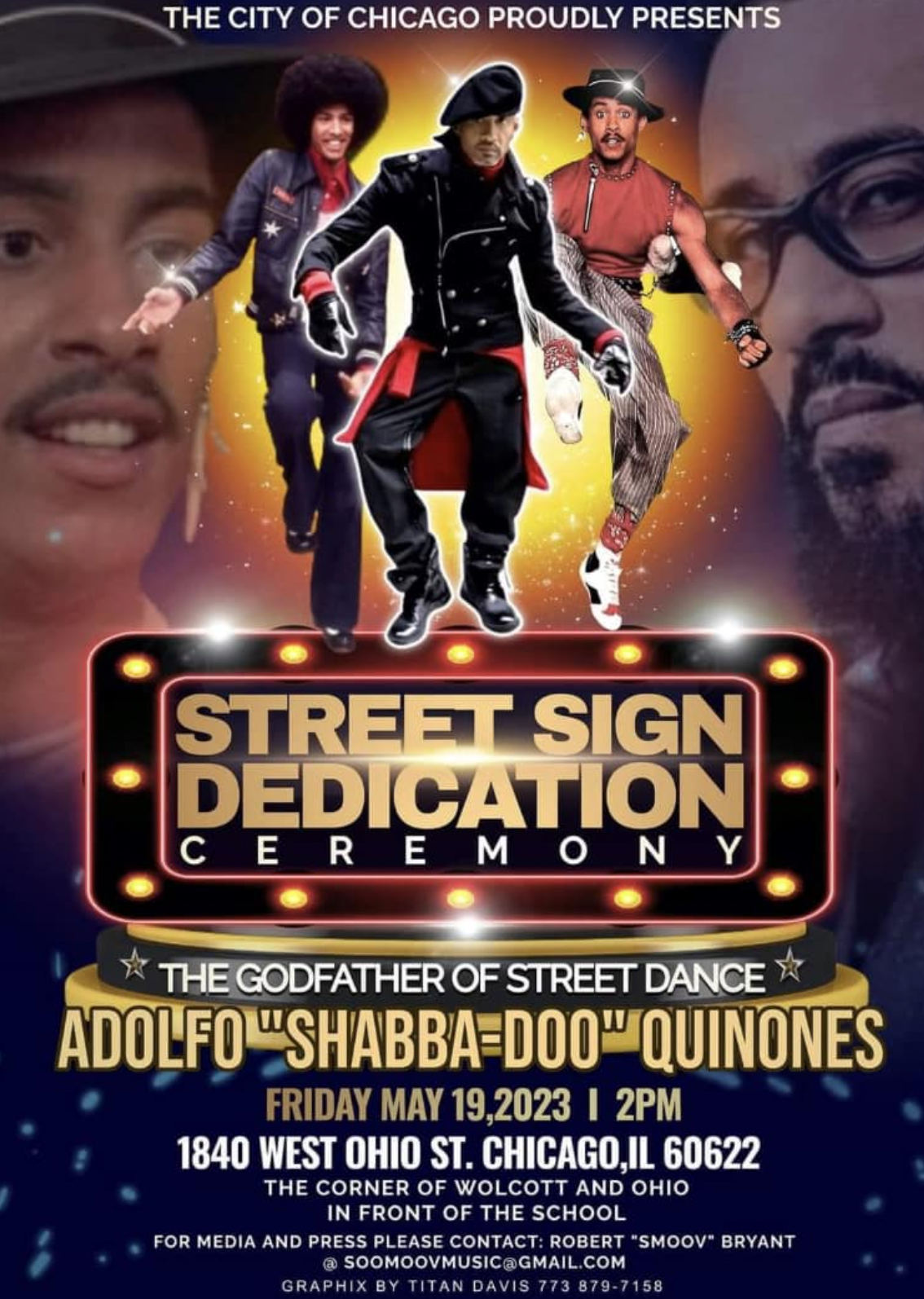 Shabba-Doo died unexpectedly in December 2020, just months after COVID-19 started making its global rampage. In his last Instagram post, the 65-year-old feared he was battling the virus but had just tested negative.
"Good news y'all," he captioned a photo of himself laying in bed. "I'm feeling all better I'm just a wee bit sluggish from my cold, but the good news is I'm Covid 19 negative! Woo hoo!!! I awoke this morning to a gift from my pal, George 'DJ 360MIX' Jett! Thanks man! Anyway, I'm excited lots of catching up to do. Let's gooo!
"Thank you to everyone for your kind, sweet, and loving get well wishes and thoughts. Oh, I didn't sleep in my beanie and glasses, lol, I donned them cause my vanity kicked in and didn't want you to see my bed head, and crusty eyes, haha… Have a great day peeps."
Sadly, Shabba-Doo didn't pull through. DJ Premier was among the many mourning Shabba-Doo's death. As he wrote in a since-deleted Instagram post at the time, "One Of Our Greatest Street Dancers/Choreographer And HIP HOP ICON and Star of the Hit Movie 'BREAKIN' As The Character 'OZONE' Has Passed. R.I.P. Shabba Doo. Crazy Thing Is He Posted On IG Yesterday That He Was Feeling Better. Your Legacy Will Not Be Forgotten."
https://hop.clickbank.net/?affiliate=fostjone&vendor=socialsrep